A Cloned, Black-Footed Ferret
The biggest news this week: A black-footed ferret, named Elizabeth Ann, is the first endangered North American species to be cloned.
This is from Codon, my weekly newsletter. Subscribe for free.
☀️ Good morning.
Be prepared mentally for some amount of chaos and failure. Waste and frustration often attend the earliest stages. - E.O. Wilson in "Letters to a Young Scientist".
📰 Bioengineering in the News
Bring back the Gros Michel banana.
FERRET CLONE: The biggest news this week: A black-footed ferret, named Elizabeth Ann, is the first endangered North American species to be cloned. It's a move that could signal hope for other endangered animals. Future Human. Link (Also reported in The New York Times, National Geographic, Popular Mechanics, The Washington Post and elsewhere.)
PHABULOUS PHAGES: When antibiotics stop working, what will doctors use to treat infections? Engineered phages, probably. The Conversation. Link
LAB BRAINS: Lab-grown brain organoids can live for almost two years. And after about 9 months, the cells' gene expression patterns change in a way akin to that of a baby's brain. Axios Science Newsletter. Link (Also reported in Science and Fierce Biotech.)
LIVING MATERIALS PODCAST: Tom Ellis, synthetic biologist at Imperial College London, was featured in an episode of the Bio Eats World podcast, where he talked about his group's work on living materials. a16z. Link
CRISPR'D CORN: For a new study, researchers used CRISPR to modify the number of kernels that can be packed into corn. Cold Spring Harbor Laboratory, Press Release. Link
A LAB-MADE DINNER: Synthetic biology seems to be really good for at least one thing: making bio-based food alternatives. Meat, ice cream, and eggs can all be made in the lab now. This article takes a look at some of the companies behind those products. The New York Times. Link
CRISPR'S NEXT JOB: A long feature explores CRISPR's past, and explains how the gene-editing technology could be used in the future. The Guardian. Link
MICROBE MATERIALS: Bacteria, placed inside of a 3D-printed mold, can be engineered to make a rock-hard material; the same stuff found in a clam's shell, or in your bones, and in your teeth. WIRED. Link
CRISPR BABY BOOKS: Three new books explore the He Jiankui CRISPR baby fiasco. This article is behind a paywall. MIT Technology Review. Link
TELOMERE AGE: Telomeres—once thought to be a decent predictor of a person's "biological age"—may not be as reliable as we thought. New Scientist. Link
SAFE AND EFFECTIVE: An FDA review has found the Johnson & Johnson COVID-19 vaccine to be safe and effective. Ars Technica. Link
THE HERD: A leaked report from Israel's health ministry and Pfizer shows that the Pfizer vaccine is preventing nine out of ten SARS-CoV-2 infections in the country. Israel could potentially reach herd immunity next month. MIT Technology Review. Link (Also reported in Nature.)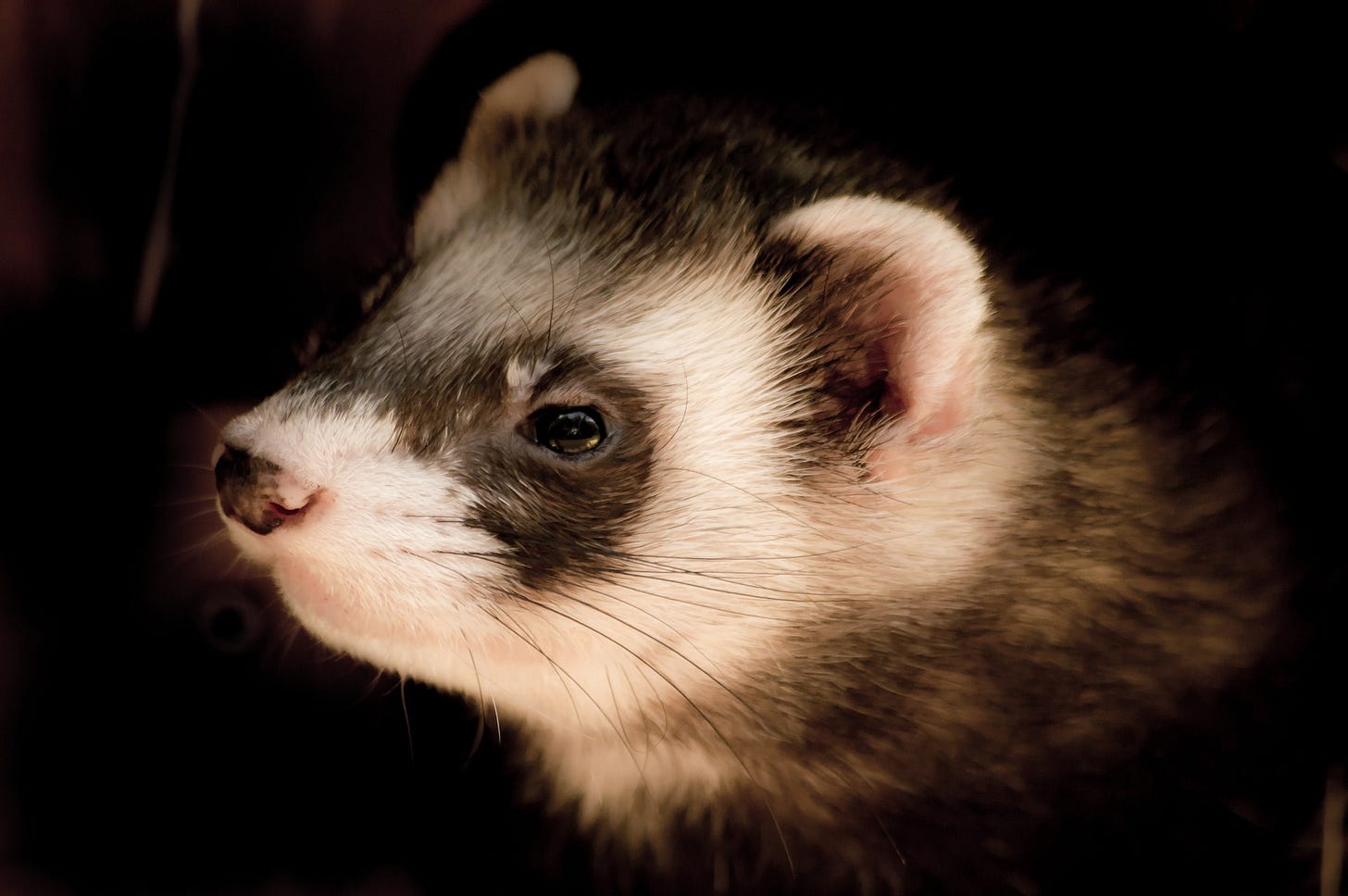 More (Weird) Stories…
TO THE STRATOSPHERE: Researchers launched bacteria and mold spores 24 miles up into the air, above Nevada, to see if they would survive "Mars-like conditions." The verdict? Yes. Popular Science. Link
FERTILITY FREE FALL: A new book, called Count Down: How Our Modern World Is Threatening Sperm Counts, Altering Male and Female Reproductive Development, and Imperiling the Future of the Human Race (I know, what a title!), explores the gradual decline of male fertility. Emily Mullin reports that, "After analyzing 185 studies involving nearly 45,000 healthy men, Swan and her team found that over the past four decades, sperm counts among men in Western countries had dropped by more than 50%." Future Human. Link
---
💳Industry Updates
Amyris, a synthetic biology company based in Emeryville, CA, will roll out their Pipette® brand of clean baby products in more than 600 Target stores. PR Newswire. Link
Beam Therapeutics, the Cambridge, MA based gene editing company co-founded by David Liu, has acquired Guide Therapeutics, a company that develops "nonviral drug delivery vehicles for genetic medicines." Globe Newswire. Link
Cellarity, a Cambridge, MA based company developing drugs that modify cellular behaviors, has raised $123 million in a series B funding round. PR Newswire. Link (Also covered in Forbes and Fierce Biotech.)
DNA Script, the Paris- and South San Francisco-based enzymatic DNA synthesis company, has signed an exclusive licensing deal with baseclick GmbH for their "Click" chemistry technology. The deal will help researchers "enzymatically synthesize high purity nucleic acids with modifications" using DNA Script's SYNTAX™ DNA printing system. Business Wire. Link
Jaguar Gene Therapy, based in Lake Forest, IL, has emerged from stealth mode. The company will develop AAV-9 therapies that "target diseases with significant unmet need, including galactosemia, genetic causes of autism spectrum disorder, Type 1 diabetes and Bardet-Biedl syndrome." Business Wire. Link
Mosa Meat, a cultured meat company based in Maastrictht, Netherlands, has raised an additional $10 million in a series B round, bringing their round total to $85 million. PR Newswire. Link
Orna Therapeutics, a Cambridge, MA based company using circular RNAs to develop treatments for cancers and genetic disorders, has launched with $80 million from a Series A financing round. PR Newswire. Link
Precision BioSciences, a Durham, NC based genome editing company, has published a study in the journal Molecular Therapy, showing that in vivo genome editing of PCSK9, in nonhuman primates, leads to long-term reduction in low-density lipoprotein levels. PCSK9 is an antagonist of the LDL receptor, and "the treatment reduced PCSK9 protein levels by 85% and LDL cholesterol levels by 56%," as reported by Fierce Biotech. Link
Protalix BioTherapeutics, an Israeli-based developer of recombinant, therapeutic proteins made from plant cells, has completed a raise with gross proceeds of about $40 million. PR Newswire. Link
Sherlock Biosciences, a Boston, MA based company using CRISPR to diagnose diseases, received FDA approval for a SARS-CoV-2 diagnostic test in May of last year. Now, the company has received $12.5 million in grants to develop an "over-the-counter test that can tell a patient whether they're infected with the coronavirus almost instantly." Boston Business Journal. Link
Until next time,
— Niko