Gene Therapies for Blindness
In 2017, Luxturna was the first gene therapy to receive FDA approval for a specific form of inherited blindness, caused by mutations in the RPE65 gene. Now, new blindness therapies could be on the way.
This is from Codon, my weekly newsletter. Subscribe for free.
☀️ Good morning.
I will show you my pigeons! Which is the greatest treat, in my opinion, which can be offered to human beings.
—Charles Darwin, in a letter to Charles Lyell
📰 Bioengineering in the News
Cheese, but made from random microbes. What flavors will we unearth?
BLINDNESS CURES: In 2017, Luxturna was the first gene therapy to receive FDA approval for a specific form of inherited blindness, caused by mutations in the RPE65 gene. Now, new blindness therapies could be on the way. Labiotech.eu. Link
SICKLE CELL TRIAL UPDATE: A few weeks ago, a sickle cell clinical trial was halted after one participant diagnosed acute myeloid leukemia years after receiving the treatment. Bluebird Bio, the company behind the trial, released a statement Wednesday claiming that their vector is likely not the culprit. They are asking the FDA for approval to resume the trial. The Scientist. Link (Also covered by Genetic Engineering & Biotechnology News and Science.)
CRISPR'd PAIN: For a new study in Science Translational Medicine, researchers used CRISPR to repress a gene called SCN9A, which is involved in pain tolerance, in mice. The animals had increased pain tolerance for up to 44 weeks, writes Emily Mullin. Future Human. Link (Also covered by Science.)
FIFTY 50: Fifty Years, the VC firm, is seeking nominations for a community called Fifty 50, which will bring together 50 "entrepreneurially-minded bio researchers from the top 50 labs across North America." Link
GENETIC CURSE: A baby with a mitochondrial genome mutation + a scientist with a method to replace mitochondrial DNA in eggs = a beautiful story for WIRED. Link
TOP 10: A list of the 10 most "innovative companies" in biotech includes Zymergen, Twist, Atomwise and Sherlock. Fast Company. Link
TOP 15: Fierce Biotech released their "Fierce 15" list of medical technology companies. Gene-editing company, Mammoth Biosciences, is on the list. Fierce Biotech. Link
FOOD FROM AIR: A Finnish company called Solar Foods is making flour by grinding up "a liquid microorganism" made from carbon dioxide, air, electricity and water, basically. Reuters. Link
CHEAPER MEAT: Cultivated meat is still expensive. But it won't be forever. Here are five things that need to happen for cultured meat to hit price parity. The Spoon. Link
DOUDNA'S TAKE: 2021 will see CRISPR applied to new types of challenges, including "a new generation of cost-effective, individualised therapies," writes Jennifer Doudna in a new article for WIRED. Link
UNICORN: Touchlight, the DNA manufacturer, is the first UK-based synthetic biology company to hit $1B in valuation. Forbes. Link
#SYNBIO JOB: Newcastle University is hiring a lecturer in synthetic biology. Link
PLASTIC PHEAST: Several companies, including Carbios, are developing plastic-eating bacteria that could help address a global pollution problem. Forbes. Link
CODE BREAKERS: Walter Isaacson has written a new book about the CRISPR saga, called The Code Breaker. It is getting positive reviews. WIRED. Link (Also reviewed in Nature and NPR.)
EARLY PIONEERS: Barbara McClintock, Daisy Roulland-Dussoix and Margaret Dayhoff helped lay the groundwork for some of the genetic tools taken for granted today (including restriction enzymes). SynBioBeta. Link
ARCHAEAL GYMNASTICS: A March 2 paper in eLife found that archaea can "pack their DNA into flexible coils" that are stretchy and elastic, a cellular mechanism that might help the cells access genes more easily. Science News. Link
LIFE-INESS: Science writer, Carl Zimmer, has a new book called "Life's Edge: The Search for What It Means to Be Alive." Read the book excerpt in Quanta Magazine. Link
There's more artwork today by Davey Ho. This image was made for Basecamp Research, a London-based startup mining nature's biodiversity.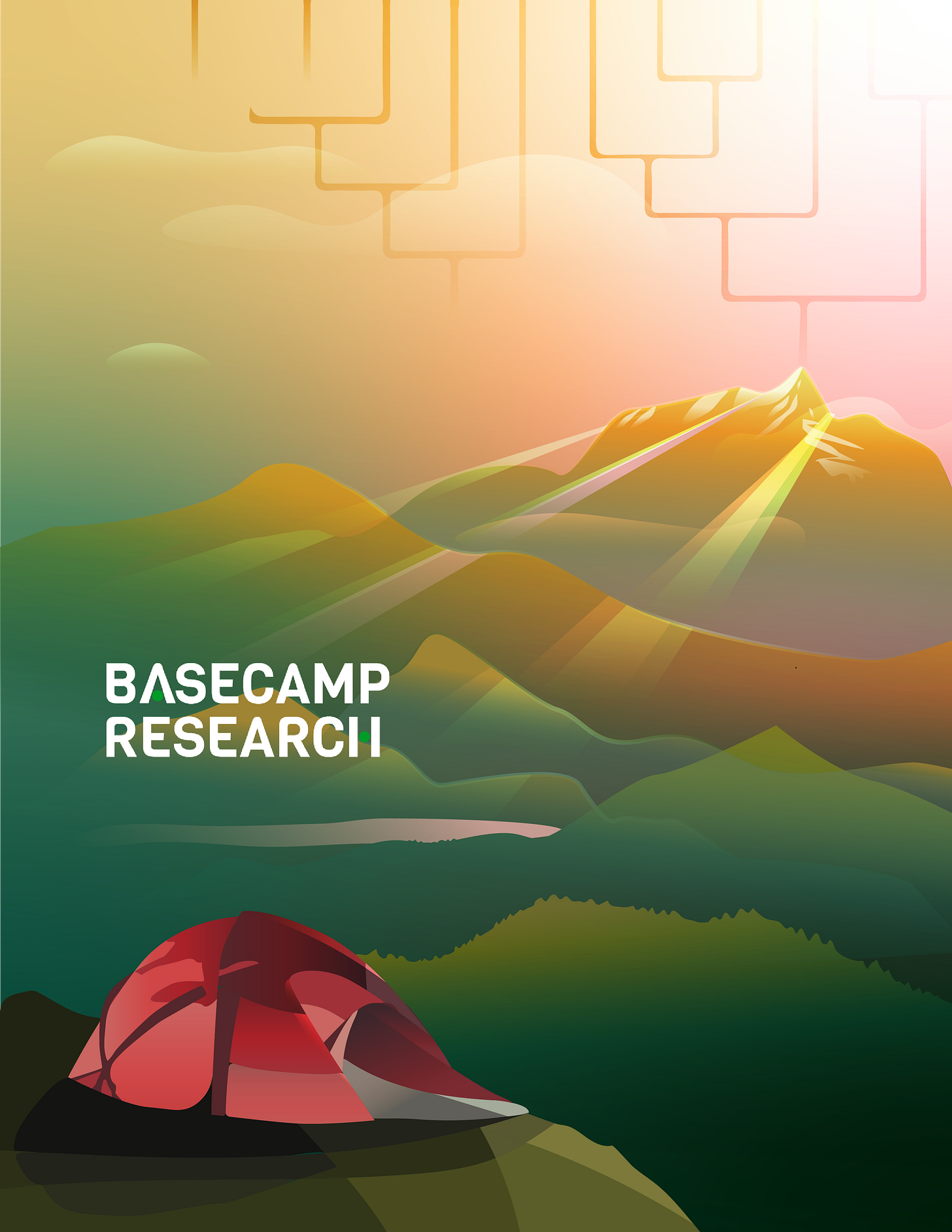 ---
💳Industry Updates
Aleph Farms (Rehovot, Israel) signed an agreement with a Brazilian meat company, called BRF S.A., to distribute cultivated meat in Brazil. PR Newswire. Link
CARISMA Therapeutics (Philadelphia, PA), a company developing CAR macrophages for immunotherapies, has raised $59 million in a series B. PR Newswire. Link
Codex DNA (San Diego, CA) announced that they're releasing full-length, synthetic genomes for two SARS-CoV-2 variants — B.1.1.7 and B.1351, which originally emerged in the UK and South Africa, respectively. Codex DNA now offers 12 different SARS-CoV-2 synthetic genomes. Globe Newswire. Link
Delonix Bioworks (Shanghai), a startup developing synthetic vaccines, raised $14 million in seed funding. PR Newswire. Link
Vertex (Boston, MA) has been granted fast track designation by the FDA for their stem cell-derived therapy, VX-880. The company plans to start a phase 1/2 clinical trial for the treatment of type 1 diabetes. Business Wire. Link
Have a good weekend,
— Niko